Six Ways to Combat Anxiety During Pregnancy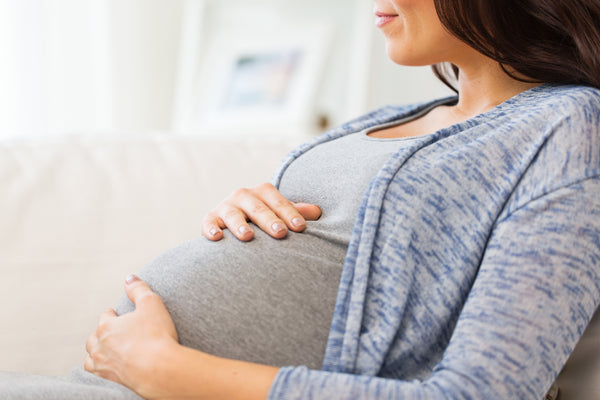 Experiencing certain levels of anxiety during pregnancy is entirely normal. But coming to terms with all that is happening in the world right now on top of this can easily become overwhelming. To read more about how to navigate the ongoing Covid-19 pandemic as a new or expecting parent, check out our previous Midwife's Guide to Lockdown post. 
In this article, we are honing in on how to combat those feelings of anxiety. Our NHS midwife and hypnobirthing expert Carrie Sirry has shared her top tips below.
Have any more questions relating to pregnancy or anxiety you'd like us to explore? Let us know via Instagram, Twitter or Facebook. 
1. Consume Less Covid-19 News
First things first, turn off the news! Limit your exposure to Covid-19 chat - we all know it is non-stop, everywhere we look.
2.  Mindful moments 
 Mindfulness activities such as colouring are a great way to focus the mind and reduce symptoms of anxiety. Perhaps get creative and design some pregnancy affirmations that you can put up around your home.
3. Exercise the Endorphins
Exercise is great for boosting your happy hormones. Virtual pregnancy yoga classes can be followed in the safety of your home. Yoga in pregnancy has many benefits including helping with common aches and pains which in turn help you sleep better.
4. Build a support system 
Consulting friends who are parents already or making new friends with other local parents will allow you to share and exchange your experiences. Attending virtual antenatal classes to help prepare you for birth and beyond is a great way to further build that support network.
Apps such as Peanut can connect you with other local parents, but you can also search for pregnancy and new mum support groups online or via social media platforms. 
5. Hypnobirthing Techniques 
Hypnobirthing techniques are beneficial for anyone who is pregnant, regardless of the birth plan you've opted for. 
Breathing techniques, soft stroking massage and guided relaxations are just a few ways to bring calm into your pregnancy. 
Here is a very simple, yet highly effective, breathing technique to help you instantly relax:
The Calm Breath
Sit comfortably
Soften your shoulders, release any tension from your face
Breathe in through your nose for the count of four…
Breathe out through your nose for the count of six….
You can change the counts to suit you such as breathe in for three or four and out for seven or eight. Just ensure the out breath is longer which is what triggers you to relax
6. Seek further help (if you need)
If you think you are experiencing extreme anxiety and need mental health support either speak to your GP or seek out a perinatal Psychologist or Psychiatrist. Some useful resources can be found below: