The January blues with a newborn baby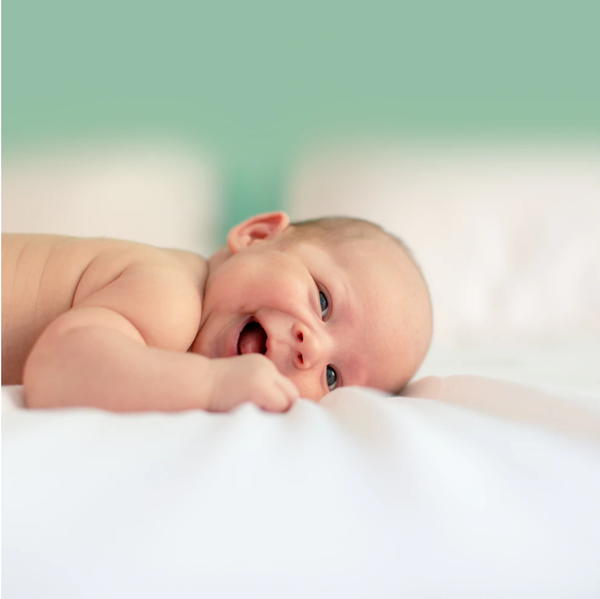 With the festive period over and done with, January can be a little too far away from summer and we can often struggle with the change in weather and our moods. This time of year can be tough for anyone, particularly those with a newborn. With this in mind, we've pulled together some tips and tricks to help you care for yourself and your little one in order to get through those hard-to-avoid January blues. 
Wrap up warm and head outside 
We understand how much easier and warmer it is to stay indoors when it's miserable outside but it will always make you feel better once you've managed to make the move. Babies and new parents need fresh air, being outdoors helps infants acclimatise to the seasons and the day-and-night cycle, as well as calming fussiness. When heading out together, remember that a young baby needs one more layer of clothing than you do (snowsuits are great at this time of year!) And don't forget your baby's hat as this is where they lose the most heat. Find a local park or green space to wander around, or skip the bus/car ride to a local cafe and walk there and back instead. 
Eat Well 
January is the peak time of year that you'll be wanting to eat well following the aftermath of Christmas! Getting ahead is always helpful, whether you're expecting or you have a newborn, it's important that you're eating as much immune boosting food to ward off any bugs. A few tips that will help are: 
Food prep - your freezer will be your best friend, batch cook heartwarming meals and freeze away so you're never left without 
Food delivery services - healthy meals delivered to your door so you don't have to worry about cooking 
Plan ahead - always plan your meals days in advance so you know what you're having when and the big shop is productive as it can be
Boost your immune system - oily fish, nuts and plenty of veg are a sure fire way to help you through the month 
Look after your skin 
Winter can cause havoc with our skin. Children are known to have thinner and more sensitive skin than adults, particularly babies, making them more vulnerable to changes in the weather. The best advice for looking after them are:
Keep baths short and sweet as too much time in the tub can be drying 
A soap-free and fragrance-free cleanser is best to retain moisture in your child's dry skin
Don't overheat the house as this can dry out skin even more 
Set boundaries 
When you have a new baby, you'll no doubt have a whole host of people wanting to visit your precious one. It's important to remember that it's ok to say no if you're not up to seeing anyone and just want to stay inside, be cosy and not upset their routine. With this in mind, when you do have visitors round, don't be afraid to ask for help or accept their offer of help. It's crucial to remember that you can't do it all, and a pair of helping hands will always make you feel better!